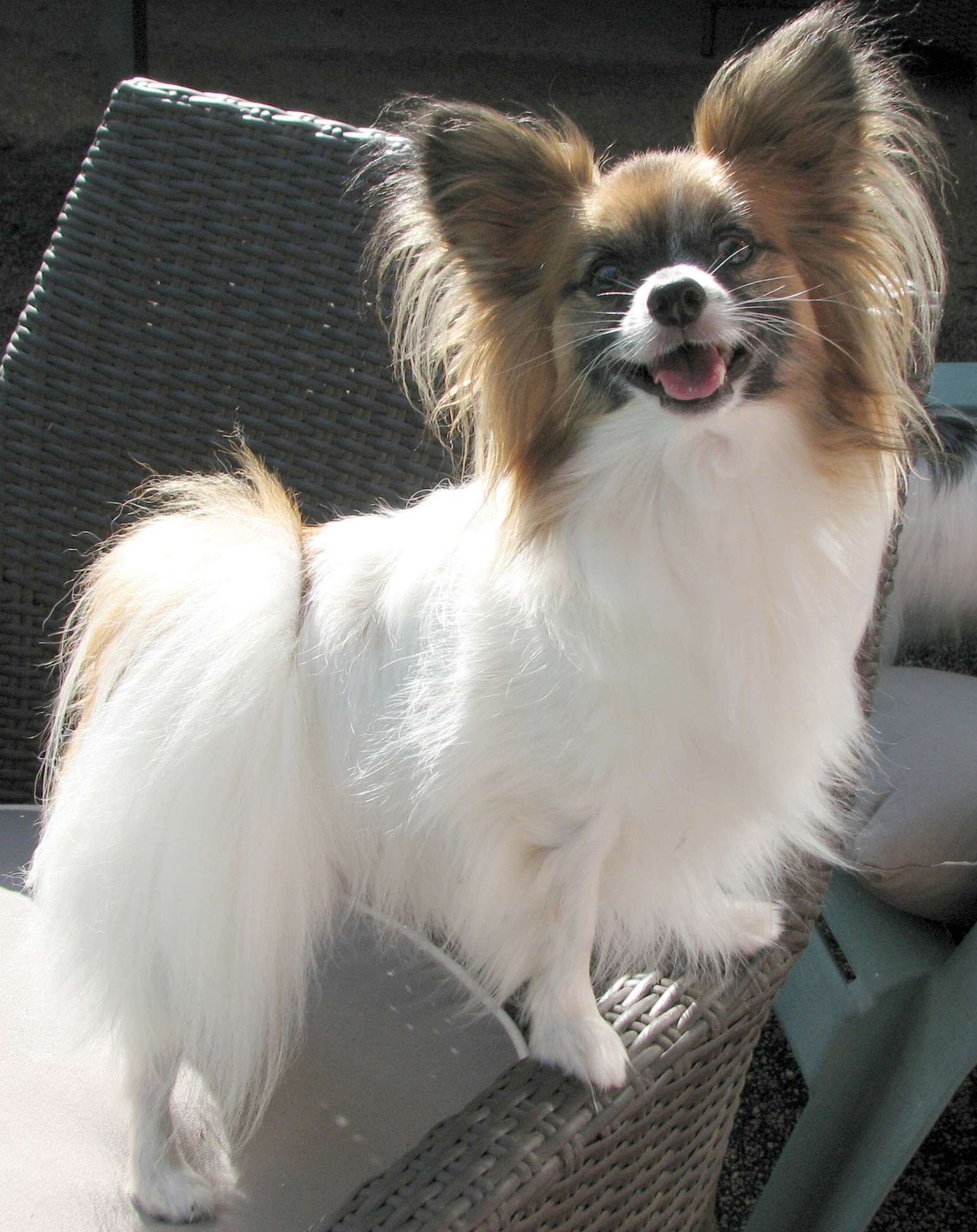 AM CH
Baypalms Wings of Desire
The Pines Prince of Argyle
Gender: Male
DOB: 16 December 2002
Call name: Desi
Owner: Lori Landis
Breeder: Elizabeth Shelton
Handler: Sheltons Annie Oakley
Desi was my first show Papillon and first champion. He loved to show and enjoyed being in the ring.
His exuberance and fun loving attitude caused me quite a few embarrassing moments while showing him.
He thought nothing of having a good game of tug-of-war with the leash while gaiting.
He also had an endearing habit of giving most of the judges kisses while on the table. Some judges didn't seem to mind while others looked as if they wished he were trained better.
We had a great time and learned a lot about the world of dog shows together.
Desi now lives in a loving pet home.
AM CH

The Pines Prince of Argyle

Luxxor Wags-N-Kisses

AM CH

Luxxor Loteki Wild Star

AM CH

Kvar Supernova

AM CH

Laserna Wild Spirit

AM CH

Luxxor Tallyho

AM CH

Luxxor Lunar Eclipse CD

AM CH

Luxxor Lyric

The Pines Cheriton Princess

AM CH

Sol-Orr's Jupiter

AM CH

Sol-Orr's Alpha Centauri

AM CH

Bryel's Gidget

The Pines Marybelle's

The Pines Rain Maker

Agape On The Wings of A Dove

Sheltons Annie Oakley

Joker Tee

Hy Ridge Atoka Yellow

Okla's Born To Boogie

Owens Blaze of Glory

Tiny Tina Terrific

Carol's Papi Boy Wing Ton

Carol's Royal Polly-Anna

Bernice

Gottula's Saddle Tramp

Sejkora's Pompidoux Trampus

R And M Ruffled Wings

GK

Kuddlee-N-Krazee Kelsee

Gottula's Promises Promises

Char's Baby Jane Pap