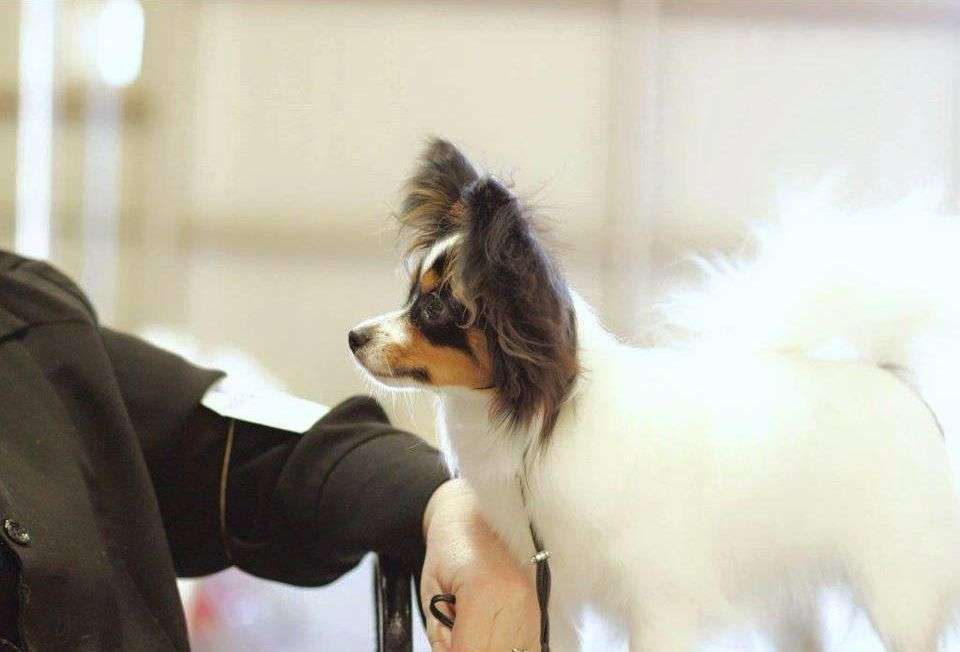 Gigi arrived in the Fall of 2014 from Jane Satterwhite of Startyme Papillons
Gigi has so many good qualities including a lovely topline and tailset, beautiful head proportions, sound structure, excellent coat quality and elegant flowing movement.
To top it off, she has an outgoing and friendly temperament and never meets a stranger.
Gigi was a blast to show and always showed her heart out. She liked the big wins and won both her majors at the Sunshine State Papillon Club specialty shows in Tampa, FL in 2015 and in Lakeland, FL in 2016 to finish her championship.
Gigi had one litter of four puppies and she now lives in a loving pet home.
AM CH

Zelicaon And That's The Way It Is At Startyme

AM CH

Zelicaon High Sierra

AM CH

Nature Under Tree JP Cleanly

JP CH

Queen Bless Ultra of Art Etoile JP

Queen Bless Nature of Art Etoile JP

Zelicaon Princess Elena

AM CH

Denzel Loteki Crown Prince

AM CH

Zelicaon Up Up And Away

Zelicaon Chardannay

AM GCH

Namaste Another Roadside Attraction

AM CAN DK FIN CH

Queen Bless JP Royal Connection

AM CAN INT MEX

Astrea of Green Partner

Zelicaon Princess Elena

AM CH

Denzel Loteki Crown Prince

AM CH

Zelicaon Up Up And Away

Deanna's Witchy Woman

Helios Kiss 'N Tell

Ken Mar Justin Time

Tankan's Phantom O'The Night

AM CH

KenMar Popcorn A'Poppen'

AM CH

Ken Mar Life Of The Party

AM CH

Ken Mar Party On A Wave

AM CH

KenMar Popcorn A'Poppen'

Deanna's Don't Blink

AM CH

Newtopaz Taiko of Diamondsun

Newtopaz Alexandrite

Chrizrick Anntoinette

Deanna's Tickle Me Tri

Willow Gone To Paris

Krystal Chuchi