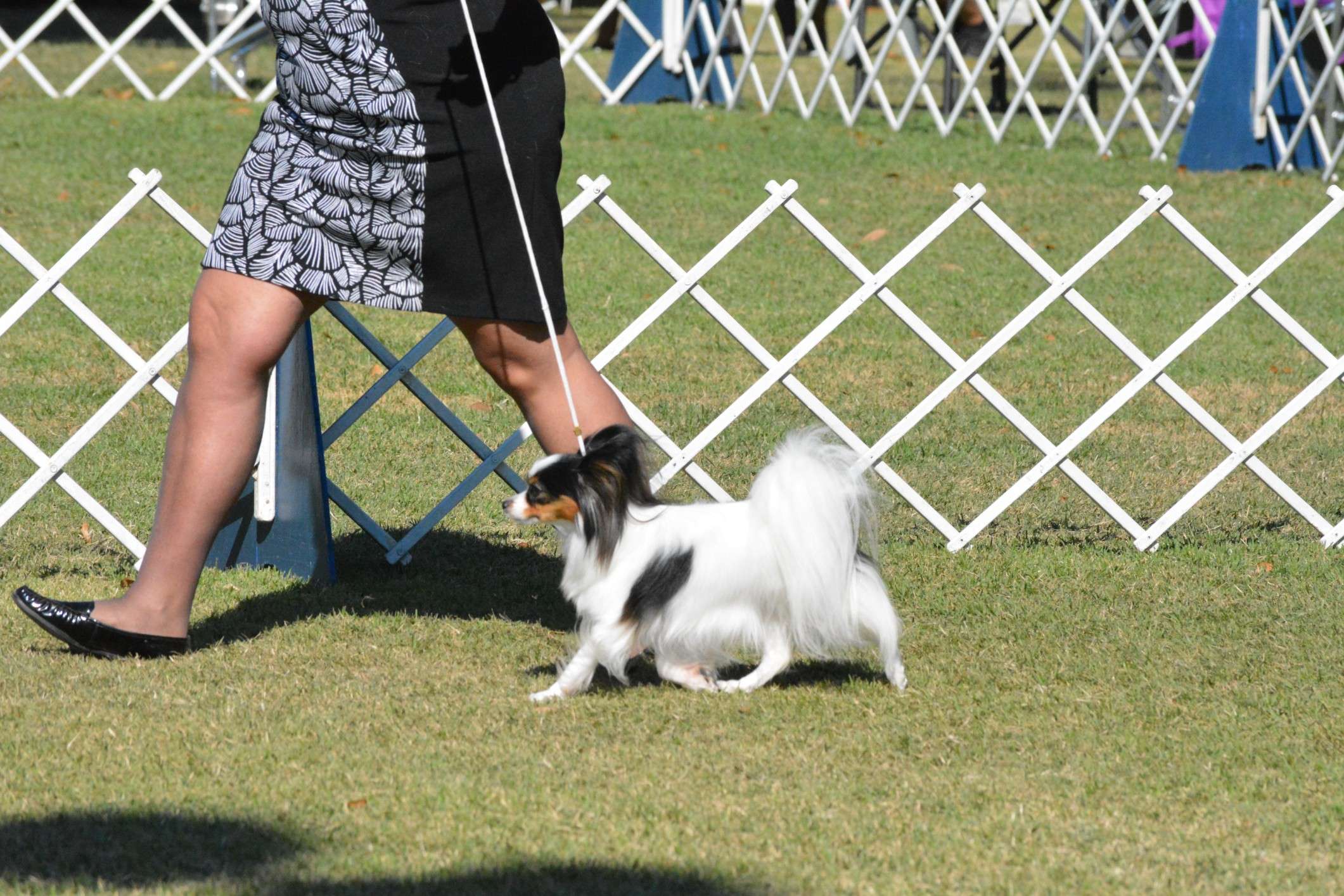 AM CH
Baypalms She's A Doozy
Zelicaon Honey Bear Amanti
Gender: Female
DOB: 21 October 2014
Call name: Doozy
Owner: Lori Landis
Breeder: Lori Landis
Doozy was the result of a very special line breeding going back to Crufts Toy Group winner Multi CH Queen Bless JP Royal Connection. Paula Cox of Copella Papillons was so patient keeping Doozy's dam Liza for an entire summer while we waited for her season. She was due in season just after the PCA National that year and a friend took her to be delivered to Paula. I guess Liza was enjoying her Texas vacation and didn't go into season until we had decided to give up and bring her back home. Fortunately, we were able to get the breeding just before she came home. The litter was three beautiful girls and well worth the wait.
Doozy's litter sister CH Baypalms One For the Road At Draco (owned by Anita Wright), is also a champion. Doozy is such a pretty girl and won her first major from the puppy class. Her second major came at the Sunshine State Papillon Club Specialty in Tampa. She was down to needing two single points to finish when she decided she simply hated the show ring. I could not get her happy in the ring so I put her in handler Gina Cobussen's capable hands and within a couple of shows, she had finished. I promised Doozy then and there that she would never have to show again and I have kept that promise.
Doozy had her first litter in the fall of 2019 and is a great mom.
AM GCH

Zelicaon Honey Bear Amanti

AM GCH

Namaste Another Roadside Attraction

AM CAN DK FIN CH

Queen Bless JP Royal Connection

AM CAN CH

Ringlands Disco Dan

JP CH

Queen Bless JP Best Magician

AM CAN INT MEX

Astrea of Green Partner

JP CH

Queen Bless JP Don Darias

Queen Bless JP Scandinavia Story

Zelicaon Princess Elena

AM CH

Denzel Loteki Crown Prince

AM CH

Lightfoot's Crown Royale

AM CH

Denzel Loteki Snowbound

AM CH

Zelicaon Up Up And Away

AM CH

L'Ete Cadaga The Sorcerer

AM CH

Greg-Mar Fluttering Zelicaon

AM CH

AM GCH

AM CAN DK FIN CH

Queen Bless JP Royal Connection

AM CAN CH

Ringlands Disco Dan

JP CH

Queen Bless JP Best Magician

AM CH

Forevr Greta Garbo

AM CH

Lyndylore's Black Russian

AM CH

Cadaga Starshine

AM CH

Draco Our Outlaws Sarahnade

AM GCH

Zelicaon Butch Cassidy At Draco

AM CH

Monarch's Mighty Titus By Sandel

AM CH

Greg-Mar Fluttering Zelicaon

Startymes Breakfast At Tiffanys

AM CH

Sandel's Ransom of Monarch

Tiffany Maria Sirrah