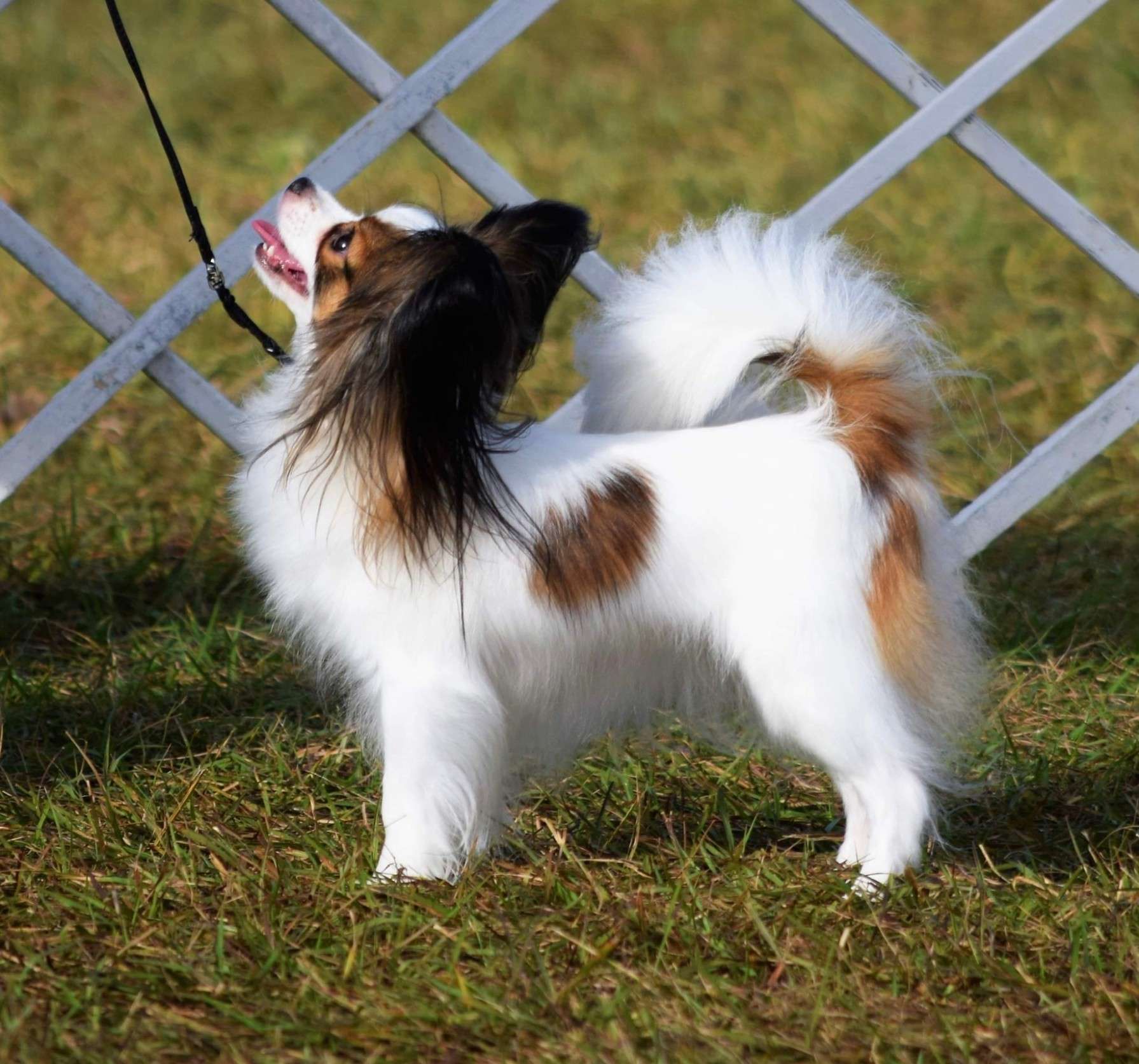 AM GCH
Baypalms Sweet As Kandy
Gender: Female
DOB: 23 September 2017
Call name: Bonbon
Coat: White & Sable
Owner: Lori Landis
Breeder: Lori Landis
Handler: Lori Landis
Bonbon was a singleton from Liza's last litter and is sired by Tino. She was a beautiful and lively puppy who grew up into a dream girl. She has so many good qualities. Bonbon is a wild child who will fetch a ball over and over.
She debuted at the Tampa cluster in June 2019 and was shown by Erika Lanasa. She won three back-to-back big majors and needed one point to finish at the end of the cluster. She picked up that point at her next show and finished her championship in 10 shows. After that, she started showing as a special and quickly finished her Grand Championship in Brooksville in January 2020 with 5 majors. On the way, she also picked up an Owner Handler Group 1 in Ocala.
She was to continue showing as a special when COVID-19 shut dog shows down. We look forward to getting her back in the ring soon.
AM GCH MULTI-CH

White and Red

MULTI-CH

Siljans Truly Yours

FIN CH

Siljans Opal

Siljans Briliant Tnailirg

SU CH

Siljans Winnie

Connection So Much Style

BELG FIN GB CH

Siljans My Man

CAN FIN CH

Connection So Much Magic

Connection Forevr Red Hot

AM CAN EST FIN SU CH

Connection Rolls Royce

MULTI-CH

Connection Mac Memory

Ringlands Gold Florin

Forevr Dandy Lion

AM CH

Luxxor Yankee Doodle Dandy

AM CH

Envy Ears For Cheers

AM CH

AM GCH

AM CAN DK FIN CH

Queen Bless JP Royal Connection

AM CAN CH

Ringlands Disco Dan

JP CH

Queen Bless JP Best Magician

AM CH

Forevr Greta Garbo

AM CH

Lyndylore's Black Russian

AM CH

Cadaga Starshine

AM CH

Draco Our Outlaws Sarahnade

AM GCH

Zelicaon Butch Cassidy At Draco

AM CH

Monarch's Mighty Titus By Sandel

AM CH

Greg-Mar Fluttering Zelicaon

Startymes Breakfast At Tiffanys

AM CH

Sandel's Ransom of Monarch

Tiffany Maria Sirrah