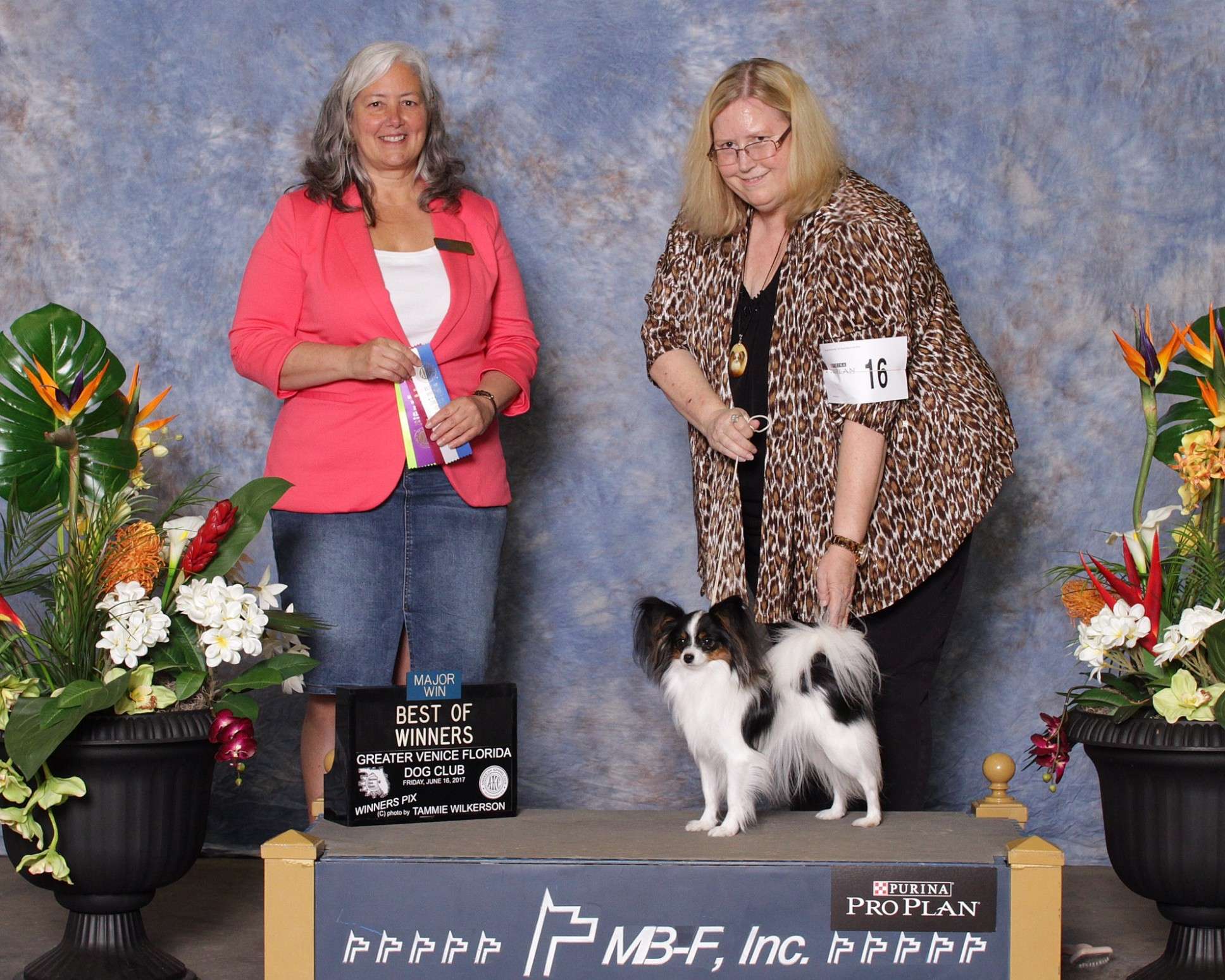 Gender: Female
DOB: 26 March 2016
Call name: Kaia
Owner: Lori Landis
Breeder: Lori Landis
Kaia is the result of a breeding of Liza to the beautiful Stark (GCH Draco A Game Of Thrones). The litter was two adorable girls.
Kaia started off strong winning a nice major at the Tampa cluster in 2017. Kaia has a very loving and playful temperament and absolutely stunning movement.
Kaia was bred to Tino in 2018 and produced a singleton, CH Baypalms Sun King.
Kaia now lives in a loving pet home.
AM GCH

Draco A Game Of Thrones

AM GCH

Zelicaon Butch Cassidy At Draco

AM CH

Monarch's Mighty Titus By Sandel

Sandel's Leonardo Voncross

Zelicaon Summer

AM CH

Greg-Mar Fluttering Zelicaon

GB JAP CH

Nouveau Lord of Misrule

Future For You Of Art Etoile JP

AM CH

Draco Ears Too Scoop

AM CH

Monarchs Ears Looking At You

Braylor's Mini Mighty Monster

Monarch's Queen of Hearts by Sandel

AM CH

Zelicaon Fiesta

AM CH

Jeja's Monsieur Gatt

Zelicaon Play It Again Sam

AM CH

AM GCH

AM CAN DK FIN CH

Queen Bless JP Royal Connection

AM CAN CH

Ringlands Disco Dan

JP CH

Queen Bless JP Best Magician

AM CH

Forevr Greta Garbo

AM CH

Lyndylore's Black Russian

AM CH

Cadaga Starshine

AM CH

Draco Our Outlaws Sarahnade

AM GCH

Zelicaon Butch Cassidy At Draco

AM CH

Monarch's Mighty Titus By Sandel

AM CH

Greg-Mar Fluttering Zelicaon

Startymes Breakfast At Tiffanys

AM CH

Sandel's Ransom of Monarch

Tiffany Maria Sirrah