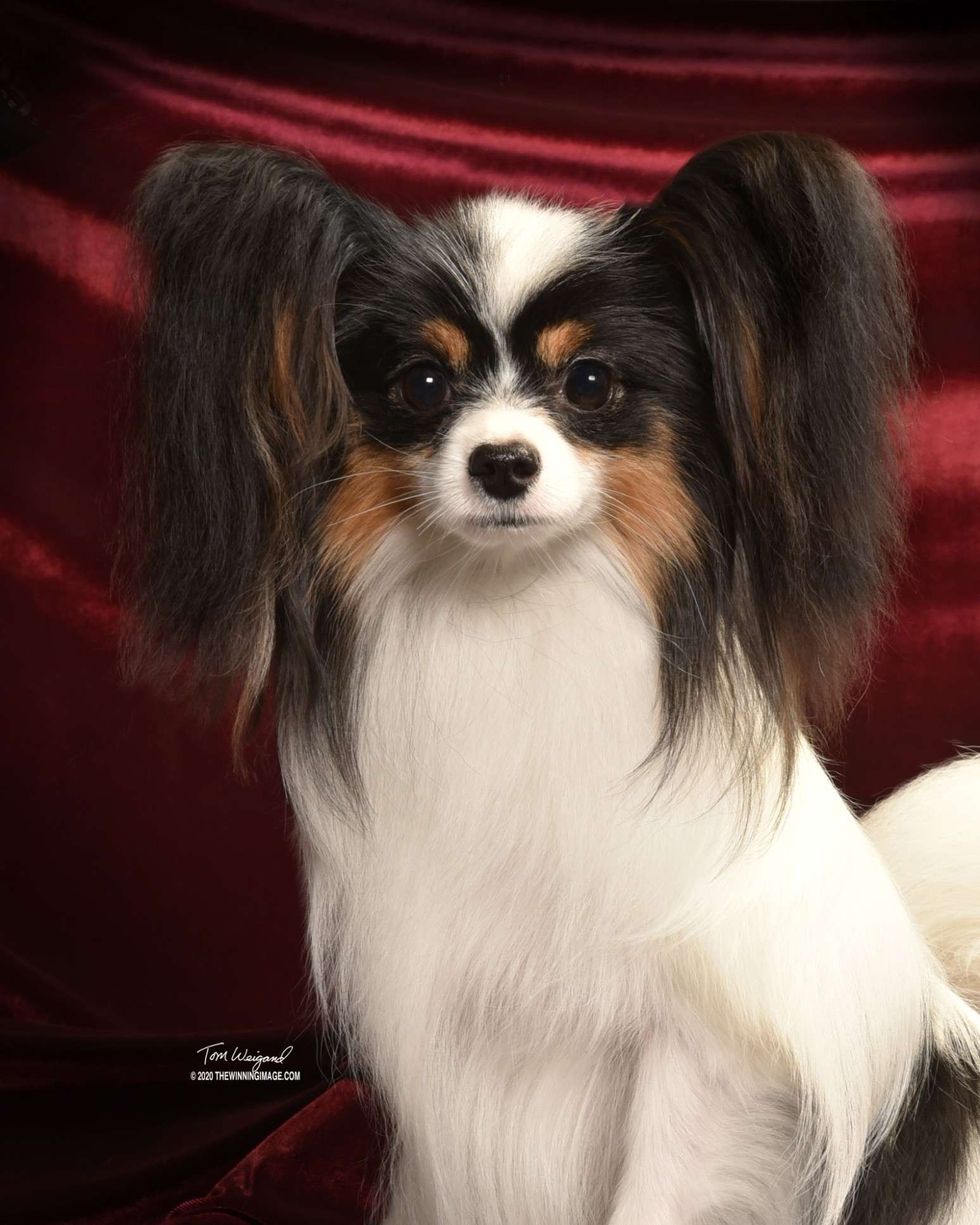 Gender: Male
DOB: 19 August 2018
Call name: Louis
Coat: Tri-color
Owner: Lori Landis
Breeder: Lori Landis
Louis was a singleton from a breeding between Kaia and Tino. He immediately began growing into a beauty. This boy has my heart.
Louis is a bit of a challenge to show and can be a wild child in the ring. He is the first dog of my breeding to finish entirely from the bred-by-exhibitor class and earned an AKC Bred-by-exhibitor medallion. He started out with a bang and won two big back-to-back 5 point majors in Tampa, FL in 2019 as a puppy. He also won Owner Handled Best of Breed both days over specials, earning an Owner Handler Group 3 under breeder judge Jan Paulk. He finished his championship with a third 5 point major at the Sunshine State Papillon Club specialty in Lakeland, FL in 2020.
We plan to special Louis as soon as dog shows open back up and can't wait to see what the future holds for him.
AM GCH MULTI-CH

White and Red

MULTI-CH

Siljans Truly Yours

FIN CH

Siljans Opal

Siljans Briliant Tnailirg

SU CH

Siljans Winnie

Connection So Much Style

BELG FIN GB CH

Siljans My Man

CAN FIN CH

Connection So Much Magic

Connection Forevr Red Hot

AM CAN EST FIN SU CH

Connection Rolls Royce

MULTI-CH

Connection Mac Memory

Ringlands Gold Florin

Forevr Dandy Lion

AM CH

Luxxor Yankee Doodle Dandy

AM CH

Envy Ears For Cheers

AM GCH

Draco A Game Of Thrones

AM GCH

Zelicaon Butch Cassidy At Draco

AM CH

Monarch's Mighty Titus By Sandel

AM CH

Greg-Mar Fluttering Zelicaon

AM CH

Draco Ears Too Scoop

AM CH

Monarchs Ears Looking At You

AM CH

Zelicaon Fiesta

AM CH

AM GCH

AM CAN DK FIN CH

Queen Bless JP Royal Connection

AM CH

Forevr Greta Garbo

AM CH

Draco Our Outlaws Sarahnade

AM GCH

Zelicaon Butch Cassidy At Draco

Startymes Breakfast At Tiffanys